Meetings made easy.
Google Meet hardware provides easy-to-use video conference functionality. Each component works together to create a seamless meeting experience to help keep things simple.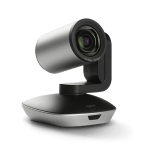 The hardware options can be used to fit conference rooms of all sizes. Ranging from a wide field of view camera for small meeting rooms, to a pan-tilt-zoom camera to capture larger conferences in high resolution. You can also ensure that everyone's ideas are picked up and shared by daisy chaining multiple microphones together with one cable for perfect audio throughout your meetings.
Simple Setup, Effortless Use
Google Meet hardware can be set up and connected to your meeting attendees in just a few minutes. There's also no need to worry about updates or issues occurring, as the kit will automatically update to the latest version (just like all Google Workspace (formerly G Suite) apps) to provide the best experience, and even self-diagnose any problems so that they can be taken care of immediately.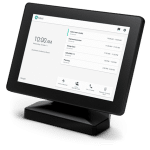 Streamline Business Meetings
Google Meet integrates perfectly with the other Google Workspace (formerly G Suite) apps, which means joining a meeting is only ever one click away. Users can register a meeting room in Google Calendar, and when a Google meeting is created, it will automatically be displayed with all the details on the controller. You can then share your screen with participants wherever they are around the world.
The Google Meet kit includes an ASUS Chromebox, a camera, a controller and a speaker microphone.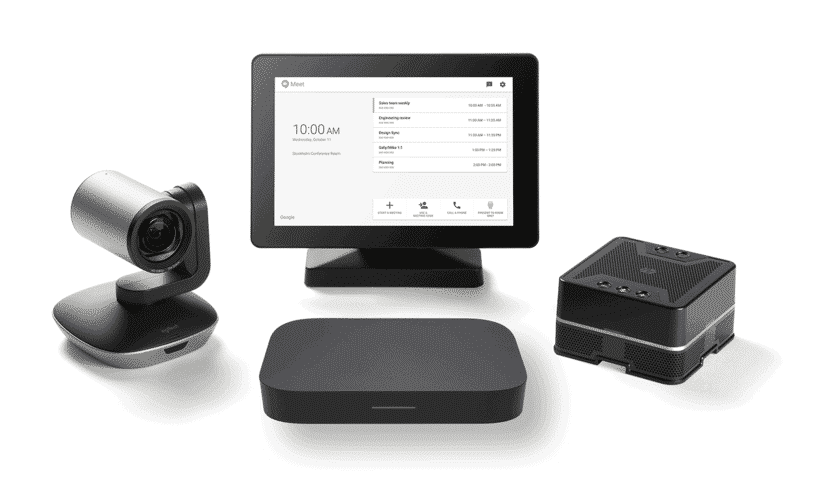 Key Technical Specs:
ASUS – Compute System
4K UHD Camera
Google Meet Speakermic
TouchScreen Control Panel
Learn about the technical specs of all the hardware included in the kit here.
If you're interested in purchasing a Google Meet Kit, would just like to learn a bit more about Google Meet in general, please get in touch via the contact form or give us a call – we'd be delighted to have a chat.